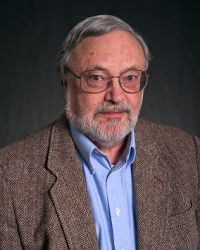 Contact Information
Office Hours:
by appointment; contact me by email
Biography
Ph.D., Physics (Univ. of Wisconsin, 1974)
BSE, Electrical Engineering (Univ. of Michigan, 1967)
Faculty Coordinator, Physics Evening M.S. Degree Program, University of Washington
Corecipient (with Super-K and T2K Collaborations), Breakthrough Prize in Fundamental Physics, 2016
Corecipient (with T2K Collaboration), Le Prix La Recherche (physics), France, 2012
Corecipient, Asahi Science Prize, Japan, 1999
Member, Marine Technology Society


Jeffrey Wilkes focuses on high energy neutrino and cosmic-ray astrophysics, accelerator studies of neutrinos, and public outreach activities. He has authored or co-authored over 100 papers in peer-reviewed journals and served as editor for several published conference proceedings. He holds U.S. Patent 5,469,403, Digital Sonar System. Wilkes serves as a reviewer for agencies such as NASA, NSF, DOE, ARC (Australia) and NRC (Canada). He has collaborated internationally throughout his career with colleagues in Japan, Sweden, Poland, Russia, Australia and many other countries.