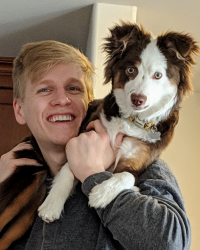 Biography
B.S., Math / Physics, Ohio State University, 2016
PhD student advised by Nathan Kutz, working on data-driven methods for quantum control. I'm interested in machine learning, quantum information, and control algorithms for non-linear dynamical systems.
I'm also a member of the UW physics graduate Career Development Organization (reach out if you want to get involved!) and UW's club rowing, Union Bay Rowing Club.
Check out my GitHub page to find some of my work.